CHRISTINA FÖLLMER
atelier deLuxe
Amos

Artist Patrick Raddatz
Artist Maike Häusling
beef
Bestie Mensch
Countdown /// soon
Dar al Marefa
Festival Junger Talente
Festhalten*
hier vorne
Quadriennale 2010
Road Safety
Silk
Time to take time
Voila Ensemble


WORKSHOPS
SOCIAL PROJECTS /// soon
————————————————
IMAGE BROCHURE
for ATELIER DELUXE
atelier deLuxe is dealing with lightning concepts and asked me to do an image brochure introducing them in a special and personal way while giving an impression about their passion and their compentence. My aim was to visualize light – the fact that you get more information by seeing things or spaces in (a better) light. For the six-pages-cover I used quotes talking about light in a poetic way and built the letters out of dots, which I let laser-cutted. By getting a glimpse of the image laying behind the page you are able to read the sentences. The play with wholes, dark and bright images
in combination with words reflects
the character of light.
The brochure comes within a laser-cutted box together with postcards of realised projects.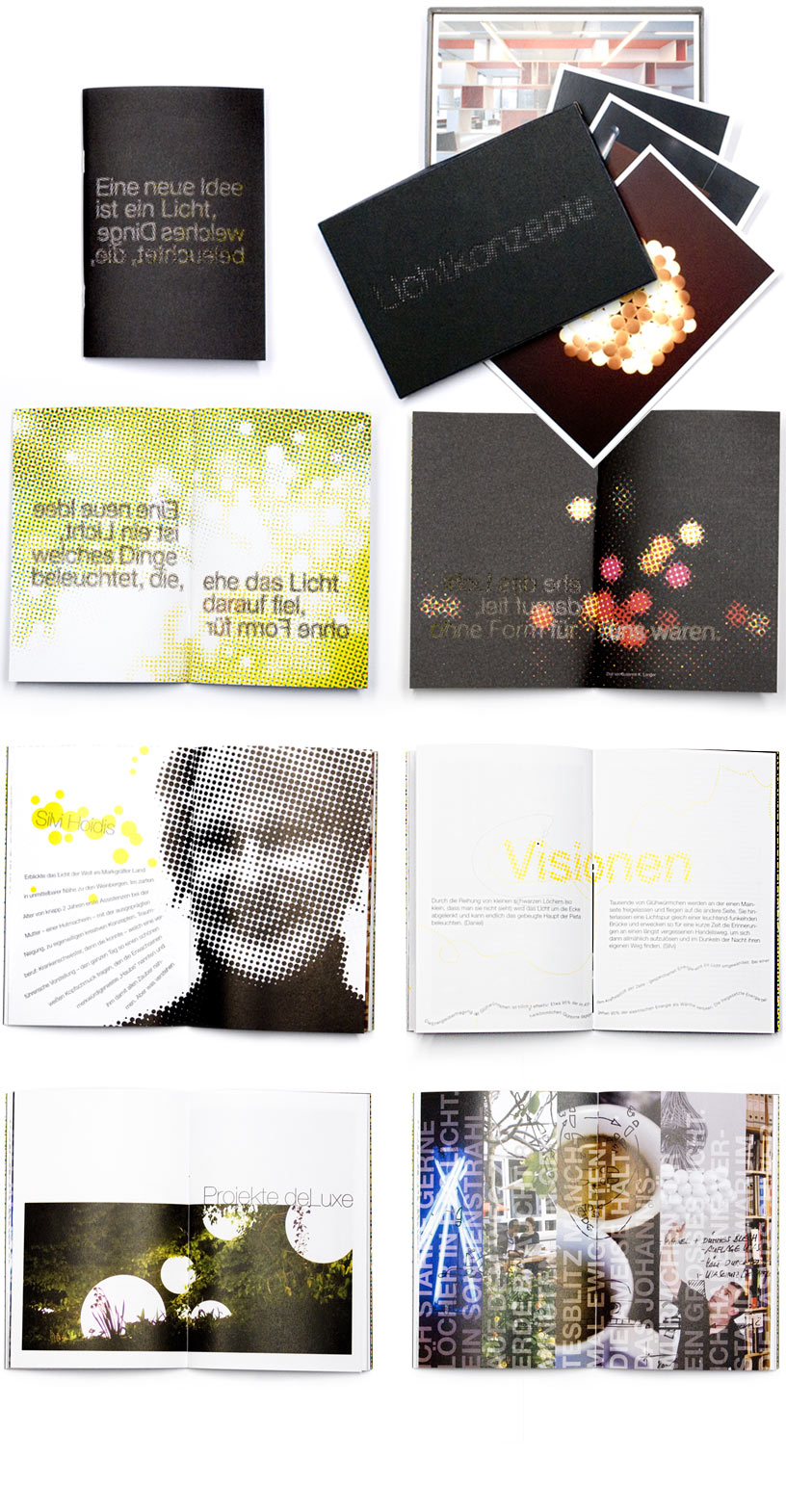 visual communication